UPCOMING EVENTS
AUGUST 14, 2010
3:00pm - 5pm
The South Regional-Broward College Library
Conference Room (2nd Floor)
7200 Pines Boulevard
Pembroke Pines, FL 33024
PAST EVENTS
July 18, 2010 - Hosting Ms. Yvette Smith,
Principal of St. Hugh's High School
5pm

June 12, 2010
3:00pm - 5pm
The South Regional-Broward College Library
Conference Room (2nd Floor)
7200 Pines Boulevard
Pembroke Pines, FL 33024
May 15, 2010 - Women's Empowerment Luncheon
St. Hughs High School Alumnae Association Atlanta Chapter
May 1, 2010 - MARDI GRAS IN MAY
8pm - 2am
The Grand Ballroom
7100 W Oakland Park Blvd.
Sunrise, FL 33313
MUSIC: DJ Mark Swaby and
Mardi Gras Jazz and Blues with: the Captivatiing Jon Saxx on Saxaphone and Keyboard Sensation Jaime Hinckson.
April 10, 2010 - ELECTION MEETING
2:30pm Sharp
The South Regional-Broward College Library
Conference Room (2nd Floor)
7200 Pines Boulevard
Pembroke Pines, FL 33024
February 13, 2010 - Meeting
3:30pm Sharp
Broward South Regional Library (2nd Floor)
7200 Pines Boulevard
Pembroke Pines, FL 33024
January 30, 2010 - 3rd Annual Loise Bennett-Coverly Reading Festival
A St. Hugh's Alumna Lilieth Nelson launches her book - Angles of Reflection: Poems by Lil at the Third Annual Louise Bennett-Coverley Reading Festival at:
The South Regional-Broward College Library
7200 Pines Boulevard
Pembroke Pines, FL 33024
Lilieth will also be participating as one of the panelist at the Festival
December 12, 2009 - Christmas Social
4:00pm
Venue to be determined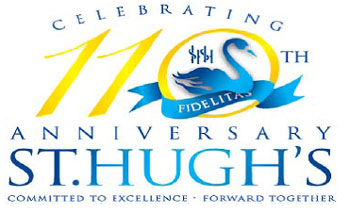 St. Hugh's 110 Anniversary Celebration - 2009 in Jamaica
There are plans to host various activities during the year,
culminating in a Homecoming Week with week-long activities.
Homecoming Week will be November 14-22, 2009. The high
point of the week is the banquet on Saturday November 21, 2009.
Click here for a 110th Anniversary Calendar of Events or visit the St. Hugh's 110 Anniversary Celebration website

November 8, 2009 - Jamaican Jerk Festival

Alumnae Booth
Come sign up for membership and pay annual membersip dues- $50
10 a.m. to 10 p.m.,
Markham Park,
16001 West State Road 84,
Sunrise FL 33326
MEMBERSHIP MIXER 2009
Friday, October 16, 2009 at 6pm
RAD Lounge
1060 Sunset Strip
Sunrise, FL 33313
October 10, 2009 - Meeting
3:30pm Sharp
Broward South Regional Library (2nd Floor)
7200 Pines Boulevard
Pembroke Pines, FL 33024
August 22, 2009 (postponed from August 8th)
2:00pm Sharp
Broward South Regional Library (2nd Floor)
7200 Pines Boulevard
Pembroke Pines, FL 33024
June 13, 2009 - Meet & Greet
3:00pm Sharp
Broward South Regional Library (2nd Floor)
7200 Pines Boulevard
Pembroke Pines, FL 33024
May 2, 2009 - Fidelitas Jazz... 2
Featuring: Jamaica's Chanteuse Extraordinaire, and alumna -
Karen Smith, O.D., & other Jazz Musicians. MC Marie Garth and DJ Mark Swaby
West Broward Hall, 927 NW 178 Avenue (corner of 178th Ave and Pines Blvd.), Pembroke Pines, 33029
Complimentary Wine, Cheese and Hors D'oeuvres
Fidelitas Jazz Raffle Winning Ticket #0423
Winner is Sherill Kerr
April 11, 2009 - 2:00pm Sharp - Annual General Meeting & Elections
Broward South Regional Library
Conference Room (2nd Floor)
7200 Pines Boulevard
Pembroke Pines, FL 33024
February 14, 2009
3:00pm Sharp, Broward South Regional Library (2nd Floor),
7200 Pines Boulevard, Pembroke Pines, FL 33024
December 13, 2008 -
Meeting, Christmas Social & Gift Drive (Women in Distress)
1:00pm Sharp,
Windsor Palms Community by Huntington,
3901 SW 145th Ave, Miramar, 33027
Look for Blue Baloon on mailbox
RSVP "I'LL BE THERE" to st_hughs_alumnae_association@yahoo.com if you didn't get the evite.
Music, Dancing & Hors D'oeuvres will be served
November 23, 2008 at 10:00 am - St. Hugh's Day Church Service
Holy Family Episcopal Church
18501 NW 7th Ave.
Miami Gardens, Florida
November 8, 2008 - Swan Dance
9pm and dance until 2am
Music by: DJ Mark Swaby (Popular Disco at Truck Stop and former First Fridays)
West Broward Hall, 927 NW 178 Avenue (corner of 178th Ave and Pines Blvd.), Pembroke Pines, 33029
October 11, 2008
3:00pm Sharp, Broward South Regional Library (2nd Floor),
7200 Pines Boulevard, Pembroke Pines, FL 33024
September 27, 2008
Atlanta Chapter's "Jazz and More"
September 28, 2008
Jamaica Chapter's "Fidelitas More that Jazz "
August 16, 2008
Special Guest Ms. Gooden, St. Hugh's Guidance Counselor
2:00pm Sharp, Broward South Regional Library, Conference Room (2nd Floor),
7200 Pines Boulevard, Pembroke Pines, FL 33024
June 26, 2008
7:00pm - 9:00pm
Broward South Regional Library,
7200 Pines Boulevard, Pembroke Pines, FL 33024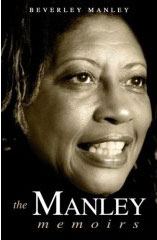 click here to download flyer

June 21, 2008
3:00pm Sharp
Broward South Regional Library, Conference Room (2nd Floor),
7200 Pines Boulevard, Pembroke Pines, FL 33024
May 10, 2008 - Fidelitas Jazz (in lieu of our Annual Picnic)
Partnering with the St. Hugh's Alumnae Atlanta Chapter
Featuring: Jamaica's Chanteuse Extraordinaire, and alumna -
Karen Smith, O.D.
& other Jazz Musicians. MC Marie Garth and DJ Mark Swaby
April 12, 2008 - Elections
2:00pm Sharp
Broward South Regional Library, Conference Room (2nd Floor),
7200 Pines Boulevard, Pembroke Pines, FL 33024

February 9, 2008 - 3:00pm Sharp
Broward South Regional Library
Conference Room (2nd Floor)
7200 Pines Boulevard
Pembroke Pines, FL 33024
December 8, 2007– 5pm
December Meeting & Christmas Social on the Deck
1430 West Sandpiper Circle
Pembroke Pines, Florida
Music, Dancing & Hors D'oeuvres will be served
November 18, 2007 - St. Hugh's Day Church Service
Holy Family Episcopal Church
Miami Gardens, Florida
10:00 am
November 10, 2007 - Swan Dance (View Flyer)
West Broward Hall
927 NW 178 Avenue (corner of 178th Avenue and Pines Blvd.)
Pembroke Pines, 33029
9pm and dance until 2am
(To advertise in magazine and/or purchase Tickets, see info below)

Music by: DJ Mark Swaby
(Popular Disco at Truck Stop and former First Fridays)

Hors D'oeuvres served from 9:30pm - 11:30pm

Advertising Information:
Promote your business, yourself, send greetings, congratulations,
big-ups and shout-outs! Place ads in our Souvenir Magazine, or
solicit ads from businesses, by using the solicitation letter and
contract found at:
http://www.shaafl.org/media/pdf/Advertisement_letter.pdf
http://www.shaafl.org/media/pdf/Advertisement_contract.pdf
October 13, 2007 - 3:30pm Sharp
Broward South Regional Library
Room 219, 7200 Pines Boulevard
Pembroke Pines, FL 33024
September 23, 2007 - Jerk Festival Membership Drive - 10am -7pm
Markham Park
August 11, 2007– "Meet & Greet"
Special Guest Ms. Gooden, St. Hugh's Guidance Counselor
Meeting to Follow
Broward South Regional Library
Conference Room (2nd Floor)
7200 Pines Boulevard
Pembroke Pines, FL 33024
2:30pm Sharp
June 9, 2007– Meeting
Broward South Regional Library
7200 Pines Boulevard
Pembroke Pines, FL 33024
3pm Sharp
May 19, 2007– Annual Picnic
C. B. Smith Park
Shelter 0
Pembroke Pines, Florida
(Corner of Flamingo Rd. & Pines Blvd.)
12 Noon - 6pm

A Meal and Drink - Adults $10 Children $5
For tickets call Carrol White: (954)495 1724
April 14, 2007– Annual General Meeting & Elections
Maroone Dodge of Pembroke Pines
13601 Pines Boulevard
Pembroke Pines, FL 33027
5pm Sharp
November 11, 2006 – Swan Dance
You are Cordially Invited To support the St. Hugh's High
School Alumnae Association of South Florida's
Annual Swan Dance To be held on November 11, 2006
at the Holy Family Banquet Hall in Miami Gardens
9pm - 3am. Food and Refreshments on Sale. For ticket
information call Carrol White: (954) 270 8305

November 2006 – St. Hugh's Day Church Services
Holy Family
Miami Gardens, Florida
9am
May 13, 2006 – Annual Picnic
St. Hugh's High School Alumnae Association of South Florida 's
Annual Picnic - Tree Top Park
Shelter – "The Patio"
3900 SW 100 Avenue • Davie, Florida 33328
Off Nob Hill Road, 1 Mile South of I-595
Saturday, May 13, 2006 • 12 Noon Until… 6 pm
A Meal and DrinkAdults $10 Children $5
For ticket information call Carrol White: (954) 270 8305
April 8, 2006 – Annual General Meeting & Elections
The Moors
Annex Banquet Room
17321 NW 66th Court
Miami Lakes, FL 33015
5pm Sharp
HUGH'S ALUMNAE NEWS...
Visit the South Florida All Alumni Website
May 2010:
May 25
One of our fellow swans, Karlene Young Foster, c/o '76, lost her dad, Lloyd Young who went home to be with our Lord on May 25, 2010.

April 2010:
April 5
Past student Pastor Yvonne Lawrence Blair will be laid to rest this weekend.
Viewing: Friday Night, April 9th, 6:30-9pm
TM RALPH FUNERAL HOMES, Plantation FL
7001 Northwest 4th Street
Plantation, FL 33317-2299

Funeral Services: Saturday, April 10th, 12:30-3pm
LIVING WORD COMMUNITY CHURCH, Oakland Park FL
5770 W. Oakland Park Blvd
Lauderhill FL 33313
April 3
Kerine Nelson-Noyan; a fellow swan from the graduating class of 2000 left us yesterday after a boating accident at a family outing. Please keep her family in your prayers.
March 2010:
St. Hugh's Alum, Shanekia Hall, wins 1st place in the Womens 60 Hurdles Final - NJCAA Indoor Championships 2010.
February 2010:
Judy Bailey -Clunis, and Denise Bailey (Alumnae) lost their brother Ian Richard Bailey, on Wednesday February 3, 2010 in New Jersey. Ian is the big brother of Peter (Pee Wee) Bailey, Judy Clunis, and Denise Bailey Memorial Service and Burial will be held in New Jersey in the Spring.
January 2010:
January 20
As we help to rebuild Haiti, each in our own way, our past students are making their mark on the Jamaican effort in a big way.
Distinguished Past Student, Director of Emergency Disaster Management and Special Services at the Ministry of Health, Dr Marion Bullock Ducasse, was among the first Jamaicans to visit that country after the earthquake last Tuesday. She then organised Jamaica's emergency medical team that started working in Port au Prince on Saturday.
In addition, the philanthropic group "Well Heeled Jamaicans", created by past student and event planner Lisa Ogilvie, will be having a shoe drive on Sat Jan 23-Sun Jan 24 from 10a.m.-6p.m. at ODPEM (now at 2-4 Haining Road). Her call to action is at the Facebook Page "Well Heeled Jamaicans". Give them a look- in and support this weekend if you can.
January 6
Condolences to Audra and family.
Our sister Audra-Ann Young (aka ZJ Scoop Zip FM, Class of 1997) lost her mother Marjorie Myrie on Christmas Day last year. The funeral sercice will be held at Webster Memorial United Church on Half Way Tree Road at 10 am.
January 5
Colts 47: fillies 16
In the end it was Colts 47: Fillies 16, but for those who follow the long-running Schools' Challenge Quiz, it was an event worth watching.
There was a clean start with KC sporting a team of four equally matched white shirted Sixth Formers while St Hugh's had one Sixth Former and three students in tunics. KC had another advantage as they answered questions after St Hugh's so benefitted from a few seconds to mentally prepare for the turf ahead.
There was not too much chase at the start and by the speed section the scoreboard was something like KC 16 St Hugh's 10. KC used the first curve to widen that gap and then gained significant ground by keeping a smooth, steady pace on the backstretch.
Led by a Captain who displayed good technique, the fillies struggled to reduce the lead of the colts. The St Hugh's Captain pressed her team into a brief chase by rapidly dispatching questions that they could not manage and nailing quite a few that they did. Her mathematics ability was equal to the KC Captain's. There could have been one debatable point for St Hugh's as her answer took her outside of the bell by perhaps a fraction of a second. If the overall score was closer, that point could have been challenged.
At the second curve, going into the homestretch, KC was ahead by a furlong. The KC Captain was clearly in charge of his team's buzzer fingers. They obeyed the pull of his harness, kept in stride and scarcely lost any points with wrong answers. Like St Hugh's however, they stumbled on cricket and dancehall questions.
The St Hugh's fillies, on the other hand, took some brave chances that did not pay off. A filly on the outside did a breakout run by taking on West Indian Literature and a foreign language. Her attempts broke pace, carried the team wide and they slipped several precious points.
The Captain showed her despair by letting go of the reins and actually taking her eyes off the team...then one of her pet science subjects came up and she nailed it, gaining a point. Showing her bloodline of champions, the Captain gathered the team together again and bravely held the classic quiz huddle right through the finish line.
The faces of the Fidelitas supporters in the stands were glum, but not dismayed. No prize for second place, but no dignity lost.
November 2009:

October 28, 2009:
Ella Davis' Mom--Zoe Davis passed a way on 10/17/09. Her
Funeral arrangements: Wednesday, October 28, 2009, at St. Andrew Parrish Church in Jamaica.
October 21, 2009:
St. Hugh's 110th memorabilia: For those of us who are in Jamaica or who will be here for Homecoming, the best bet is to be at SHHS early on Nov 17 where we will be having a whole day of events at the school. Remember you can rap by emailing Helen. chellrob@cwjamaica.com.
October 10, 2009:
Merlene Warner: Dad's going home Service
Saturday, October 10, 2009 at 5pm.
October 10, 2009:
Pat Marks: mom's going home Service
Saturday, October 10, 2009 at 11am.
Miramar United Methodist Church
2507 Utopia Drive
* All cards and condolences may be sent to:
17348 SW 8th Street
Pembroke Pines, Florida 33029
September 26, 2009:
St. Hugh's High School Alumnae Association's Atlanta Chapter - Annual Jazz event
Saturday, September 26, 2009. Doors open at 7:00
Groomsbridge Clubhouse
10150 Groomsbridge Rd.,
Alpharetta.
Tickets are $35 per person
DJ Tony Randall
June 2009:
Paulette Dunn-Smith Doyenne of quality in technical vocational training
The Chairman of the Board of Directors of the HEART Trust/NTA, Dr Nigel Clarke, is pleased to announce the appointment of Mrs. Paulette Dunn-Smith as Executive Director effective June 1, 2009.

Mrs. Dunn-Smith is an outstanding and accomplished leader, who is also one of the foremost authorities on accreditation and certification for Technical Vocational Education and Training (TVET) in the Commonwealth Caribbean.

She is a founding member of Jamaica 's National Council on TVET (NCTVET) and has spearheaded the development and implementation of standards for well over 120 occupational groups in most of the major sectors of the Jamaican economy. She also led the NCTVET to the historic accomplishment of becoming the first organization of its kind in the English-speaking Caribbean to achieve the ISO 9001:2000 Certification.

Having had a distinguished career in education spanning over 30 years, she has served in various capacities at the HEART Trust/NTA since 1992
June 27, 2009:
St. Hugh's Alum, Dr. Claire Nelson, is the Founder and President of the Institute of Caribbean Studies and the Architect of the Campaign to declare June as National Caribbean American Heritage Month.
She is the First Jamaican woman to hold a Doctorate degree in an engineering discipline and only Black in her graduating class. Dr. Nelson holds Industrial Engineering degrees from the State University of New York at Buffalo, Purdue University, and a Doctorate in Engineering Management from the George Washington University.
June 26, 2009:



Our St. Hugh's sister Joy Pink, passed away today after a long struggle recovering from injuries sustained in a shooting on
April 3, 2009. After many ups and downs, including a recent bout with pneumonia, Joy answered the call to go home this morning between midnight and 1:00 a.m.

Joy was a ray of sunshine, with a brilliant smile and a warm personality. Joy maintained a great sense of humor and a positive outlook throughout her life.

Funeral arrangements:
The service will be held on Saturday, July 11 at 11:00 a.m. at Gregory B. Levett & Sons Funeral Home. The interment is tentatively set at Hillandale in Lithonia.
Levett & Sons Funeral Home
914 Scenic Hwy
Lawrenceville, GA 30045
770-338-5558
June 11, 2009:
St. Hugh's Alumna Laurice Hunter-Scott (retired nurse and community leader)" launches her book - "Inspiration, Reflection, Recollection" Miami-Dade County North Regional Library, Miami Gardens Jamaican author, Laurice V. Hunter-Scott shares the experiences of a Jamaican born woman looking for success. Reception to follow. Performances by Tallawah Mento Band, Storyteller Melinda Munger and others For more information, call: (305) 625-6424.
June 2, 2009:
Hi Ladies, Kindly pass on to your respective organisation.
We have been thinking of our PSA as new developments emerge here at St. Hugh's. WE are now working at getting our four-room computer block erected... but what with the red tape- ....... ....procurement procedures, KSAC etc I hope it will be ready for use by October.
An e-learning project has as its objective offers of computers to schools provided appropriate rooms can be identified. With the comp. block not ready, I quickly prepared 2 rooms at the expense of Clothing and Textiles in order to secure 56 computers. We therefore now have 2
additional computer labs which we plan to keep as there are organised and networked.Now 4 in total. The Computer Block is designed to house 3 labs (another 90 computers) a staff room with store room for storage of audio-visual equipment and a double room to serve as an audio-visual room. This room it is hoped will be used to show movies for classes or for entertainment or may be divided into two rooms for teaching purposes. With these developments
much more technology can be used in teaching.

A resource Centre is being developed to cater for students with special needs (e.g. giftedness, attention deficit disorders, hyperactivity. Learning disabilities).

C Campus has just been paved and the PTA put plants in the Round About on Labour Day.

School Signs are being erected at the Camp Road and Leinster Rd entrances to make the school more visible.

2 Containers have been bought and will be converted to class rooms/book shop(uncertain as there are concerns re security). We are now repairing a fence between ourselves and the Water Commission premises.

Our Under 13 Netballers won the all Island U13 Netball Championships on Friday 5th June. The week before our
Softball team were winners of the ALL Island Softball League.

Two of our footballers have been interviewed and are expected to be awarded scholarships to universities overseas. Two of our throwers have been awarded scholarships for universities overseas.

GSAT (formerly Common Entrance) results are expected to be out on Wednesday 10th June. We are hoping we will get a good crop this year. Senior Teachers spent the last two Saturdays working on our Balanced Score Card (Development Plan) putting in place plans to achieve our
vision. Will be in touch. Regards
Yvette Smith
May 2009

May 9, 2009
Celebration and Thanksgiving Service for the life of Charmaine Angela Barnett-Brown on Saturday, May 9, 2009: Viewing at 10:00 am, Service at 11:00.

May 4, 2009
Paulette Dunn-Smith - the affable and hard-working acting executive director of the HEART Trust/NTA, the largest organisation of its kind in the English-speaking Caribbean.

She is also the secretary of the Caribbean Association of National Training Agencies (CANTA), member of the Credit Transfer Committee of the University Council of Jamaica, and a member of the prior-learning sub-committee of the Council of Community Colleges of Jamaica as well as a mentor for her alma mater, St Hugh's High...
May 2, 2009
Fidelitas Jazz - A White Affair Raffle Drawing
(pic 474)
Fidelitas Jazz Raffle Winning Ticket: #0423
Winner is Sherill Kerr, an Alpha Past Student.
Ticket was sold by Lois Fenton of Lake Worth, a St Hugh's Alumna
Raffle Winning Presentation scheduled for June 13, 2009 at the June Meeting (winner was not present at the Jazz event.)
May 2, 2009
SOUTH FLORIDA FIDELITAS JAZZ, ROCKED!
Karen Smith, Junior Soul bring audience to their feet...
April 2009
St. Hugh's High School 110th Anniversary Plate to be launched - New Work by Sinclair Ceramics Celebrates Youth and Tradition.

New Work by Sinclair Ceramics Celebrates Youth and Tradition Lovers of Jamaican art and Jamaican history should be on the alert for the launch of the ceramic plate to commemorate the 110th anniversary of St Hugh's High School. The limited edition piece will number only fifty, a fact that is expected to excite a select group of earthenware enthusiasts and collectors.

The item will be unveiled at 5:00 p.m. on April 30 at the PCJ auditorium when the school's past students' association hosts a panel discussion called, Raising the Bar: Promoting a Culture of Excellence in our Secondary Schools. The items will be available for sale at this time.

The design, which is still top secret at the Sinclair Ceramics Ivy Green Crescent workshop, will complement the plate that was created for the school's 105th anniversary. Together, they will be considered a pair and a prize for collectors of historic Jamaican pieces.

The artistic inspiration will represent the aspirations of the school family through the anniversary theme, "Committed to Excellence, Forward Together".
Ceramic artists David and Allison Sinclair (a distinguished past student awardee) have a commitment to create accessible pottery and ceramics; this has made their work popular and instantly recognizable.
Sinclair Ceramics is a family company that has gained international recognition. In 2002 the company was selected for an international award for commercial prestige, the New Millennium Award, created by the Editorial Office (Madrid, Spain), the Trade Leaders Club and the Journal Mercado Mundial. The Sinclairs' selection for this award was based on information provided by 15,000 entrepreneur members of the Trade Leaders' Club, from 112 countries.
February 2009
St Hugh's 110th Anniversary launch with March/Walk on Sat. Feb 7 and on Sunday Feb 8, a Stella Maris benefit concert by Dwight Richards. Karen Smith was one of the guest singers. Faye Ellington was AWESOME as MC. The concert was an open air event. There were about 2,000 there!! BOTH KAREN AND FAYE ELLINGTON promoted St Hugh's 110th while on stage and when they shouted "Fidelitas" they were a number of 'Fidelitas' responses in the crowd at this Stella Maris event.
We convened at the school at 8 am and went by school buses to Hanover street, old school site where St Hugh's started in 1899 as Deaconess House. Our March started there lead by the Rising Stars Marching Band and cheer Leaders, followed by the St Hugh's Rangers (like Girl Scouts), then other current students in uniform, or Fidelitas shirts, with the geriatrics like me bringing up the rare.
November 2008
It is that time again when the St. Hugh's family come together to award excelling students for their achievements while motivating the others. This year's Awards Ceremony is scheduled for *Thursday November 20, 2008 at the*Mico University College at 10:00am.

*Past students are encouraged to attend!
November 2008
St. Hugh's Alumnae Association of South Florida launches St. Hugh's High 110th Anniversary Raffle. Winner gets a cash prize of $1,110.00 to mark the monumental occasion. Drawing will be at the 2nd Fidelitas Jazz event scheduled for May 2, 2009.
November 2008
St. Hugh's Principal, Mrs yvette Smith's mother has passed away. She was 90 years old and had been ailing for some time.
Funeral arrangements:
Tuesday November 18, 2208 @ 2:00PM
Boulevard Baptist Church
Washington Boulevard

October 9, 2008
St. Hugh's Alum is Vice Principal at Immaculate Conception High School. Aba Dawes, married name is Polson entered St. Hugh's in September 1971, graduated in 1977 and left 6th form in 1979. She studied Spanish, French and Linguistics at UWI and have been teaching Spanish at Immaculate Conception High School since leaving UWI in 1982.
October 9, 2008
Alumnae, Ms. Ena (Collymore) Woodstock recovering from surgery.
September 24, 2008
Paul Walker, 43year old son of Valerie Walker (old girl) was murdered in Jamaica on Monday Sept.22
Valerie is also battling breast cancer at this time,and is taking care of her husband Winston,who is also not well.
Please include this family in your prayers.
August 2008
SuperPlus Under 40 Artist of the Year Competition/Exhibition 2008 - This yearly prize for contemporary artists opened on Thursday, August 14 at Mutual Gallery featuring artist and St. Hugh's High School alumna, Khepera Oluyia Hatsheptwa.
Khepera Oluyia Hatsheptwa, is a Jamaican artist, who has been active in the arts for several years since graduating from Edna Manley College a few years ago. She has exhibited in high profile shows such as Curator's Eye 2 and Under 40 Artist of the Year. She also has co-ordinated the Multicare Foundations, Summer on the Waterfront summer school for several years. She teaches art in the secondary school sytstem and recently gained a place by nomination on the prestigious International Visitors Leadership Programme as an ambassador for Jamaica.
June 2008
Former St Hugh's High athlete, 21-year-old Phelecia Reynolds, now attending Louisiana Tech won her first national senior title when she took the women's discus throw in 45.15m. She is also the LA Tech junior holder and Western Athletics Conference (WAC) champion.

Nadia Alexander (also of Louisiana tech University) who placed second in the Shot Put is also a St. Hugh's past student. She was the WAC Champion in the Shot Put and placed 19th at the NCAA 2008 Nationals.She is the daughter of Janice (Wills) Chang (Class of '77)
June 2008
Proud parents of Treasure Anderson paid for an announcement in the Gleaner to say that she has been awarded a place at St. Hugh's following her GSAT performance. Treasure currently attends St. Catherine Primary School.
June 2008
The Gleaner announced the passing of Leda Carnegie nee Maxwell, age 100, former long serving member of staff of SHHS, and mother of the late, great, sports historian and stalwart Jimmy Carnegie.
June 26, 2008 -
Manley Memoirs South Florida Booksigning a success
A South Florida capacity crowd of well over 350 listened in rapt attention as Beverley Anderson Manley, veteran journalist, international speaker and gender specialist regaled the gathering with tantalizing excerpts from her recently launched autobiography, The Manley Memoirs.
Under the distinguished patronage of the Consul-General of Jamaica C.P. Ricardo Allicock, the event at the South Regional Broward County-BCC Library in Pembroke Pines kicked off with a prelude of lively and provocative Jamaican folk songs, performed by the Jamaica Folk Revue and Mento Band, with contributions from past students of the South Florida Chapter of the St. Hugh's Alumnae Association, a sponsor of the function, Anderson Manley herself a past student.
June 24, 2008 - St. Hugh's Graduation Cancelled
Close to 200 grade 11 students at the St Hugh's High School in Kingston will have to forego their annual graduation exercise this year, following a decision by the school's administration to cancel all valedictory activities.
May 24, 2008
Alumnae Lisea Loiten passed away Sat night 5/24/08.
May 2008
SHPSA launches new website in anticipation of St. Hugh's High School's 110th Anniversary in 2009. Homecoming Week will be November 14-22, 2009. The high point of the week is the banquet on Saturday November 21, 2009.
Membership Mixer 2008:
Held on the 24th April at our dear St. Hugh's High was quite spectacular. The evening opened with prayers by Sonia Martin, where it rolled on with a few words from the PSA President, Joy Gillett-Chambers and subsequently into the entertainment by students of our dear alma mater.
Overall, the Mixer had a very contemporary mix of past students ranging from the hostel ladies of the 60s to our ladies of the new millennium including representatives from our South Florida Chapter. It was refreshing seeing many year groups in support of this year's Mixer so kudos to the Membership Committee for having executed a delightful evening.
Hollywood Costume designer and St. Hugh's High School graduate Jennifer Bryan:
A 'yaad' girl who makes good in Hollywood, Jennifer Bryan is a well-known costume designer to the stars. As her outfits have hit all the red carpet events, Ms Bryan is much sought after and currently is the costume designer on the hit NBC series 'Las Vegas', which local viewers with cable have come to watch and enjoy.
The St. Hugh High school graduate who originally hails from both Mandeville and Linstead, has several major movies to her credit such as 'BarberShop2', 'Exit Wound' and the mega mafia hit 'Goodfellas' to name a few. From Spike Lee to Martin Scorsese, she has made her presence felt on movie sets as she incorporates her ideas into whatever the script demands.
As one of only a handful of Jamaicans who have successfully made it in Hollywood, she is happy to be recognised but admits that at times she gets the stereotypical view about her country but has learnt how to handle it.
May 10, 2008
Alumna Karen Smith, O.D., wows crowd at St. Hugh's Alumnae Association's Fidelitas Jazz Event!
West Broward Hall rocked with the sounds of live jazz, blues and boogie, on May 10, 2008, as a record crowd attended the first Fidelitas Jazz evening. St. Hugh's Alumna and Jamaica's Chanteuse Extraordinaire, Karen Smith, who was awarded the Order of Distinction by the government of Jamaica for her contributions in the field of entertainment, wowed the crowd with "how glad I am", "fever", "inseparable", "been so long", and "all of me". Each of her renditions brought a rousing ovation from the crowd. Her rock steady medley had everyone dancing in or on their seats! Dancing on the floor continued with DJ Mark Swaby, until the wee hours.
The opening act was saxophonist John Saxx, who meandered through the crowd "serenading" guests with his cool jazz sax and avant-garde interpretations of "just fine", "never too much", "me and Mrs. Jones", while steel panist, John Hoyte delighted the crowd with a diversity of jazz pan renditions.
Ex-radio announcer, Alumna Marie Garth was MC for the evening. Wine and Cheese added to the ambiance of the evening. St Hugh's sisters (Swans) and their guests were elegantly attired in all white. Decorations by Alumnae consisted of garlands of white chiffon draped with miniature white lights. Miniature swans with centerpieces of grapes and bottles of wine, wrapped in wire tuxedos and musical instruments, adorned the room! This was truly a most enjoyable and memorable evening.
The South Florida and Atlanta Chapters of the St Hugh's Alumnae Association wish to acknowledge our sponsors, Air Jamaica, Grace Kennedy, Hi-Class Promotions, Jamaica National, Jamaica Tourist Board, Western Union, Wright's Jewels, and our families and friends.
We wish to express our heartfelt thanks to you all for your support. Proceeds from the event will benefit needy students currently enrolled at St. Hugh's High School in Kingston, Jamaica.
April 15, 2008
Amaliah Cunningham, a 10th-grade student of St Hugh's High School in St Andrew, was adjudged the winner of the Canadian High Commission's Black History Poster Art Competition.
April 15, 2008
The St. Hugh's High School Past Student Association will be having a Mix and Mingle on the School Compound thats St. Hugh's High School , 1 Leinster Road, Kingston 5 on April 24, 2008 @ 5:00 p.m
Please make it a date and dont be late.
Be There!!
If you cannot make it please email hughs_psa@yahoo.com
March 28, 2008
One of our sisters, Laurel Skinner, passed away on March 28,2008 in the Bronx, leaving three children.
Jamaica's first woman DPP - Paula Llewellyn creates history
published: Wednesday | March 5, 2008
Barbara Gayle, Staff Reporter

Paula Llewellyn created legal history yesterday when she became the first woman in Jamaica to be appointed director of public prosecutions (DPP). The former senior deputy DPP succeeds Kent Pantry, QC, who retired last month at the age of 60, but who remained in the job until yesterday. Llewellyn, who takes over as DPP today, had acted twice in the top prosecutorial job.
She is described by her colleagues as a fearless and hard-working prosecutor. "I am humbled having been afforded the opportunity to serve in this position," she told The Gleaner yesterday afternoon. She said she wished her predecessor well. "I have always loved the public service and giving service to members of the public. They pay my salary and, therefore, deserve to have the best possible prosecutorial legal service that I can give as a prosecuting attorney," she added. She would always be guided, she said, by the words of her mother Mavis Llewellyn (now deceased) whom she described as "my rock".
She has pledged to serve the public without fear or favour. "I must be courageous and I am guided by the fact that I can do all things with the help of the Almighty." Ready to rumble Llewellyn said she was ready to face the challenges, a task that would be made easier through team effort from the dedicated staff. She noted, however, that additional resources would be needed, so too the implementation of managerial best practices in order to accomplish her goals. She has promised to build a strong prosecutorial service which is dedicated to serving the public interest and bolstering the rule of law.
Llewellyn was quick to point out that the public interest embraces everybody, including victims of crime, accused persons, law enforcement personnel, human rights organisations and all stakeholders in the administration of justice. President of the Jamaican Bar Association, John Leiba, wished her well and said he hoped she would be able to motivate staff at the DPP's Office.
For his part, George Soutar, president of the Advocates' Association, said he believed she would do an excellent job. He described her as very capable and said "no one can question her
integrity".
February 2008
Woman of action - first Jamaican/Caribbean head of Soroptimists International Federation
Be bold, think big, and make a difference" was the theme chosen by the new President of Soroptimists International (Great Britain & Ireland), Marguerite Woodstock-Riley, a Jamaican and the first Caribbean national to head the organization. In a glittering Change of Insignia ceremony in Harrogate, England, last November, the new president received her chain of office from the immediate past president, amid a rousing applause from the gathering. (Read the entire story at http://www.abengnews.com/index.php?news=62 and leave comments for Marguerite)

February 7, 2008
Government of British Columbia: Lorna Goodison Wins Canada's Largest Non-Fiction Award. One of Canada's largest literary prizes - the BC Award for Canadian Non- Fiction - was awarded today to Lorna Goodison for her lyrical family memoir, From Harvey River: A Memory of My Mother and Her People (McClelland & Stewart).
B.C. Premier Gordon Campbell presented Goodison with the $40,000 prize in Vancouver at a ceremony that also celebrated the two other finalists for the award, Donald Harman Akenson for Some Family: The Mormons and How Humanity Keeps Track of Itself (McGill-Queen' s University Press) and Jacques Poitras for Beaverbrook: A Shattered
Legacy (Goose Lane Editions).
The BC National Award for Canadian Non-Fiction, now in its fourth year, is the only national literary award to originate in British Columbia and is the largest award for Canadian non-fiction. Presented annually, the award was established by the British Columbia Achievement Foundation, an independent foundation endowed by the
Province.
"This award honours the important role literary non-fiction plays in Canada - the best work in this genre prompts us both to think about the issues and influences shaping our country and to delight in the power of good storytelling, " said Campbell. "I congratulate Ms. Goodison, and indeed all the finalists, for their considerable achievements. "
The 2008 jury for the BC Award consisted of David Mitchell (chair), political commentator and historian, Patrick Lane, one of Canada's most highly regarded poets, and Sandra Martin, award-winning senior features writer for the Globe and Mail. They cited Goodison's From Harvey River for how it, "Evokes family history through lyrical storytelling and imagery that is both vivid and lush. (From Harvey
River) is a memoir of a family, their roots and the memorable characters who formed them ... a book that combines love and tragedy, poverty and loss in rich and authentic prose."
"The standard for excellence in literary non-fiction is manifested in the works of the finalists," said Keith Mitchell, chair of the British Columbia Achievement Foundation. "The BC Award is an important opportunity to highlight writing of such quality. "
February 2008
Condolences to our fellow St Hugh's Past Student Helen Robertson, and her family, on the passing of her mother Mrs Amy Robertson. The funeral is scheduled for 10.00 a.m. Saturday February 2nd at the Boulevard Baptist Church. Interment follows at Sunset Burial Park, Shooters Hill.
January 2008
Alumnae sister, Lorna (Joy) Sutherland Schaaffe, lost her mother-in-law. Condolences to the Schaaffe family.
January 5, 2008
The Mum of our St Hugh's sister, Dawn Clarke (nee Fairweather) died on January 5th.
December 10, 2007
The Department of Literatures in English, UWI, Mona, is pleased to invite you to the forthcoming launch of the memoir From Harvey River (2007), by Lorna Goodison, celebrated Jamaican poet, fiction writer and St. Hugh's High School past student. Goodison, who has published eight books of poetry (the most recent being the 2006 volume Goldengrove: New and Selected Poems) and two collections of short stories, is the recipient of the 1999 Jamaican Musgrave Gold Medal. While she currently lives and teaches in North America, she has always remained close to her roots, and From Harvey River, subtitled "A Memoir of My Mother and her Island", is at once a tribute to her beloved mother and the expression of a visceral connection to her own place of origin.
The Barbadian novelist Austin Clarke comments on this unique familial narrative: "Like the clean and cleansing waters of the Harvey River, Goodison's poetic language washes over us, elevating her observations of place and people to the realm of a masterpiece. " The launch takes place on Friday, December 14, at 6.30 pm, in the
Undercroft, and will include a reading and book signing by the author. All are welcome.
December 8, 2007
Congratulations to fellow past student, Fae Ellington, on having been honoured by the Press Association of Jamaica with the Morris Cargill Award for Opinion Journalism. Just last week, Fae was on the radio and television describing proceedings at the late great Herbert McKenley's thanksgiving service. And the following day, she was again on TV enthusiastically conducting the mediathon for the restoration of the Ward Theatre.
December 4, 2007
http://www.jamaica-gleaner.com/gleaner/20071204/ent/ent4.html
St. Hugh's Alumnae, Amba Chevannes, debuts as a playwright.
With a stellar cast including Bertina Macaulay, Marguerite Newland, Afolashade from the Sistren Theatre Collective, Alwyn Scott and Munair Zacca, M.A.D.K.O.W. Productions introduces a new playwright, Amba Chevannes and her work to the Jamaican stage.
The two one-act plays, The Last Bloom and Dinner with Eleanor have already received critical acclaim and accolades from their first outing at the Sunday morning readings at the Philip Sherlock Centre for the Creative Arts (UWI, Mona).
The shows have now been put together as a double bill in an evening called - 'Cracking Up'. A name chosen to highlight the lighter side of the issues explored in both plays.
The shows are being staged for just one weekend only:Philip Sherlock Centre for the Creative Arts (UWI, Mona) on December 14-16, Friday and Saturday at 8 p.m. and Sunday at 6 p.m. For tickets and more information please call 818-2973 or 382-3541 or email: getmadkow@gmail. com .
October 2007
http://www.soroptimist-gbi.org/dev/president_elect
Marguerite Woodstock-Riley, daughter of Ms. Ena Woodstock, is President Elect of the Soroptimism organization. Soroptimist International is a worldwide organization for women in management and the professions, working through service projects to advance human rights and the status of women. The word Soroptimist comes from the Latin words soror meaning "sister" and optima meaning "best", and loosely translates as "best for women".
Congratulations Marguerite!
October 24 2007
A student of St. Hugh's High School in St. Andrew says she is frustrated with the level of crime and violence in the society and has called upon the authorities to save the society from this scourge.

" I am tired of being afraid and anxious, wondering if I will be able to make it home safe or not," said 17-year-old Danielle Edwards yesterday. "Let us come together to rid our nation of this scourge of crime and violence so that we can have a better psychological health and emotional well-being. "

Findings of a study: Danielle made her appeal while presenting the findings of a study she conducted, entitled 'The effects of Crime and Violence on teenagers from an inner-city community in Kingston'.

The presentation was made yesterday at the Caribbean Child Research Conference, at the Jamaica Conference Centre, downtown Kingston. Danielle and six other students are vying for the outstanding Child Researcher Award.

The two-day conference, which ends today, was organised by the University of the West Indies and other organisations, and is being held under the theme 'Promoting Child Rights Through Research'.
The study examined 20 students age 13 to 19. Danielle found that a majority of students interviewed were affected by crime. She reported that 17 were exposed to robbery, 18 to gun violence, five to rape and six to domestic violence. She also found that 85 per cent of respondents said they found it hard to focus when studying.

" I have asked myself, as a student and as a citizen of Jamaica, if violence was non-existent or there was little evidence of crime and violence, can not our Caribbean examinations passes be greater?" she asked rhetorically.

On October 20, 2007, Mrs. Lida Carnegie (sister-in-law to Mrs. Inez Carnegie former headmistress, St Hughs) celebrated her 100th birthday, in Jamaica. Ms Lida Carnegie worked for some 40 years at St. Hughs High School.
October 12, 2007 - Congratulations to St. Hugh's past student Dr. Christine Marrett who received the Gleaner Honour Award http://www.jamaica-gleaner.com/gleaner/20071012/news/news6.html
September 28, 2007 - Alumnae sister Sharon Beasley lost her battle with cancer. Condolences to the Beasley family.
September 26, 2007 - Alumnae sisters Janet Sutherland, Lorna (Joy) Sutherland Schaffe, and Sheila Sutherland Wong lost their mother, Diana Sutherland. Condolences to the Sutherland family.
September 19, 2007 - Alumnae sister Pauline Knight lost her son, Kemar Knight. Condolences to the Knight family.
September 19, 2007 - Alumnae sister Charmaine Pringle Gregory lost her son, Dean Evans, to a tragic car accident on Spanish Town Highway. Condolences to the Gregory family.
September 14, 2007 - Alumnae sister Jody Wright, Officer with the Miami-Dade Police Department was shot. Jody remains hospitalized with a massive injury to her leg from a gunshot wound.
September 3, 2007 - Alumnae sisters Sandra Walter Glasgow, Denise Walter Ellis, and Dr. Claudia Walter Chen lost their father, Carlton Walter. Condolences to the Walter family.
From Principal Yvette Smith: Aug 21 2007
Hi Ladies,
I'm sure you are all wondering about the hurricane and its effect on your Alma Mater. All was well for me at home and for most of the staff with whom I spoke but unfortunately not at school. Nurse's section, Maths building classroom, two rooms in the wooden building in front by the swan, C campus classroom, Principal 's and Vice Principal's offices all lost part of their roof. A number of trees were also destroyed. I suppose though, it could be worse. I'll send you photos as soon as I get MY power back. We have a lot to do before we can think about starting school for the next school year but with all the goodwill around I am confident we will. The important thing is to make our purchases quickly … before the shortages.

I was just preening when I got the CAPE results and thought I would share them with you. I'll send those to you as well but in a nutshell - Our students passed 90.8% of the subjects taken, with several subjects getting 100% passes. Science has shown marked improvement. Thanks to those of you who have been supporting that area in particular. Work upgrading the Science Labs are now underway and unfortunately the 6-room Audio-visual/Computer block scheduled to have been erected during the summer has not been done because of procedural problems with Government agencies. Will let you know more but I must go now as I have begged the use of this computer. Hope we'll get power back soon.

Congratulations! Hugh's Girls making a big impact wherever they go:

August 2007: One of our St. Hugh's Past Students, Dr. Sylvia Mitchell, gives scholarships to Jamaican students through the Ida Rose Foundation. She is also developing a phonics program.
Krystal Lee - August 2007
http://www.jamaicag leaner.com/ gleaner/20070807 /lead/lead7. html
Jackie Jackson - June 2007
The Government Finance Officers Association of the United States and Canada (GFOA) presented a Distinguished budget Presentation Award to the Aviation Department (Broward County Commission, Florida). Accounting Manager, Jackie Jackson, and her department's Assistant Director of Finance were the recipients. GFOA representative said, "It is a pleasure to review a budget document as fine as this. Of the different airport authority budgets, this is the best one that I have seen in relation to revenue analysis".
In June 2007, Rita Landale, former Headmistress of St. Hugh's passed away.
Andrea Whiley, Class of 88, had baby on May 19, 2007. CONGRATS!
In May 2007, alumnae sister Latoya Andrade graduated Cum Lade with a Bachelors Degree in Psychology from Purdue University in West Lafayette, Indiana.
Alumnae sister Thailia Feanny lost her son, Damon "Iman" Feanny King, to an illness related death. Condolences to the Feanny family.
In May 2007, St. Hugh's High School were crowned champions of the Jamaica Amateur Softball Association senior girls league http://www.geocities.com/heartland/park/7479/ and http://www.sportsjamaica.com/read_article.php?id=9327
In January 2007 Alumnae sisters Karen and Ava-Dawn Campbell lost their brother, Khalil Campbell, to a violent death in Kingston, Jamaica. Condolences to the Campbell family.
August 2005
The new Regional Director grew up in Boroughbridge in the parish of St. Ann and attended St. Hugh's High School in Kingston...
July 2005
http://www.caribbeannetnews.com/2005/07/01/daze.shtml
My chest heaved with pride when I flew from the U.S. to celebrate my alma mater's 105th anniversary...
5 sets of twins in St. Hugh's graduating class of 2001 http://www.jamaica-gleaner.com/gleaner/20010724/youth/youth1.html